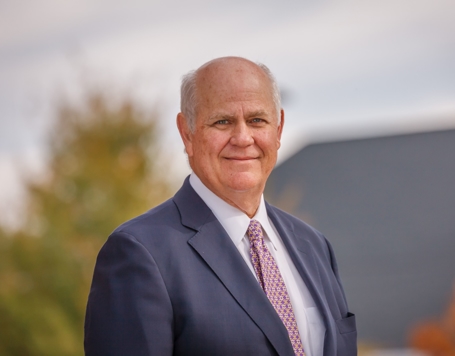 Rick Hall Founding Attorney
Bio
It's no mistake that I'm a lawyer. As a young boy, I felt innately drawn to the law as I watched my father work with attorneys in his own business, and I now know I experienced that calling for a reason.
Approximately five years ago, I lost my 24-year-old son, and it has given me a deeper understanding of loss and grief than I otherwise could have had. God has put me in a unique position to empathize with the families I serve in my practice, the ones whose loved ones have been taken too soon.
Similarly, after 35 years of practice, I have also witnessed my fair share of injustice. Ultimately, I've found that the best way to move past wrongdoing is to enlist the help of a strong and knowledgeable advocate. That is exactly what I strive to be for my clients. I speak for those who cannot speak for themselves, when and where they need me to.
My phone doesn't shut off on nights, weekends, or holidays — advocacy is a 24/7 job.
Unwavering client devotion has been my guiding philosophy since I began my practice in 1982. Since that time, I have served as defense and litigation counsel for large consumer-lending banks and institutions, which has provided me with invaluable insight into corporate business practices and ethics. This information directly strengthens my plaintiffs' personal injury practice by allowing me to better understand the insurance companies my clients are often up against.
Life Beyond the Firm
Many of my clients take comfort in knowing that I hold a strong faith both in and out of my practice. I'm a devout Christian, and even if you don't share my personal spiritual beliefs, I believe you will find that I practice with purpose and conviction. I am always trying to expand my knowledge of history and religion, and my wife and I recently had the pleasure of traveling to Europe, where we visited several historic churches and learned about their past and evolution.
When I'm not working, I also enjoy fishing, golfing, and supporting my favorite sports teams. I do my best to stay well-rounded, and I find that this allows me to better relate to the diverse clients I serve through my practice. After all, when you and your family turn to me, I don't just want to know about the details of your case. I want to sit down and have dinner with you. I want to find common ground and get to know who you are as individuals, as I believe such authentic connections allow me to better guide you through the healing process.
Bar Admissions
South Carolina Supreme Court
South Carolina Court of Appeals
U.S. Court of Appeals for the Fourth Circuit
All U.S. District Courts for the State of South Carolina
South Carolina, 1982
Education
Graduate of the Gerry Spence Trial Lawyers College
Diploma - National Institute for Trial Advocacy
Juris Doctor - Mercer University, Walter F. George School of Law, 1982
Bachelor of Arts, with Honors - The Citadel, The Military College of South Carolina, 1978
South Carolina Association for Justice

National Trial Lawyers Association

Fee Dispute Committee for the South Carolina Bar