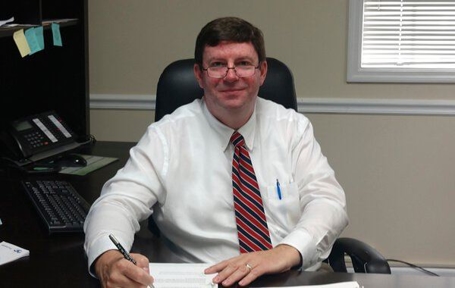 Vic Harrelson
Bio
Service
As a young boy, I was fascinated as I listened to my father and uncles tell stories about the places they had been and the things they had seen while serving in our nation's military over the course of three wars. It instilled in me a strong sense of service and I knew from an early age that I, also, wanted to serve. I am not sure I understood exactly what I was in for when I enlisted at age 17, but serving our nation as an Electrician's Mate in the United States Navy has been one of the most rewarding and satisfying experiences of my life. Teamwork, trust, loyalty and leadership are just a few things I learned and lived while serving in the Navy, and I continue to practice these principles in representation of our clients today. My time in the US Navy may have passed, but my service to our community has not. It is my honor and pleasure to assist you in your legal needs.
Community
My wife, Laurie, and I have been residents of Lexington County since moving here in 1998, shortly after I was admitted to practice law. Since coming to Lexington, we have fallen in love with the people and the community and we now refer to Lexington as "our home".
Practice
My primary area of practice is Residential Real Estate. I started in real estate as a young law clerk in 1997 and have since closed thousands of transactions over my career. My experienced staff and I can also handle Commercial Real Estate closings, matters of Probate, drafting of Wills, POAs, DPOAs, HCPOAs, and Living Wills as well as other legal matters. I do my best to be accessible, so if you need anything, just give me a call.
Education
Juris Doctorate, University of South Carolina School of Law, 1997
Bachelor of Arts, Cum Laude, University of South Carolina, 1993