Lexington, SC Car Accident Lawyer
Holding Negligent Drivers Responsible in South Carolina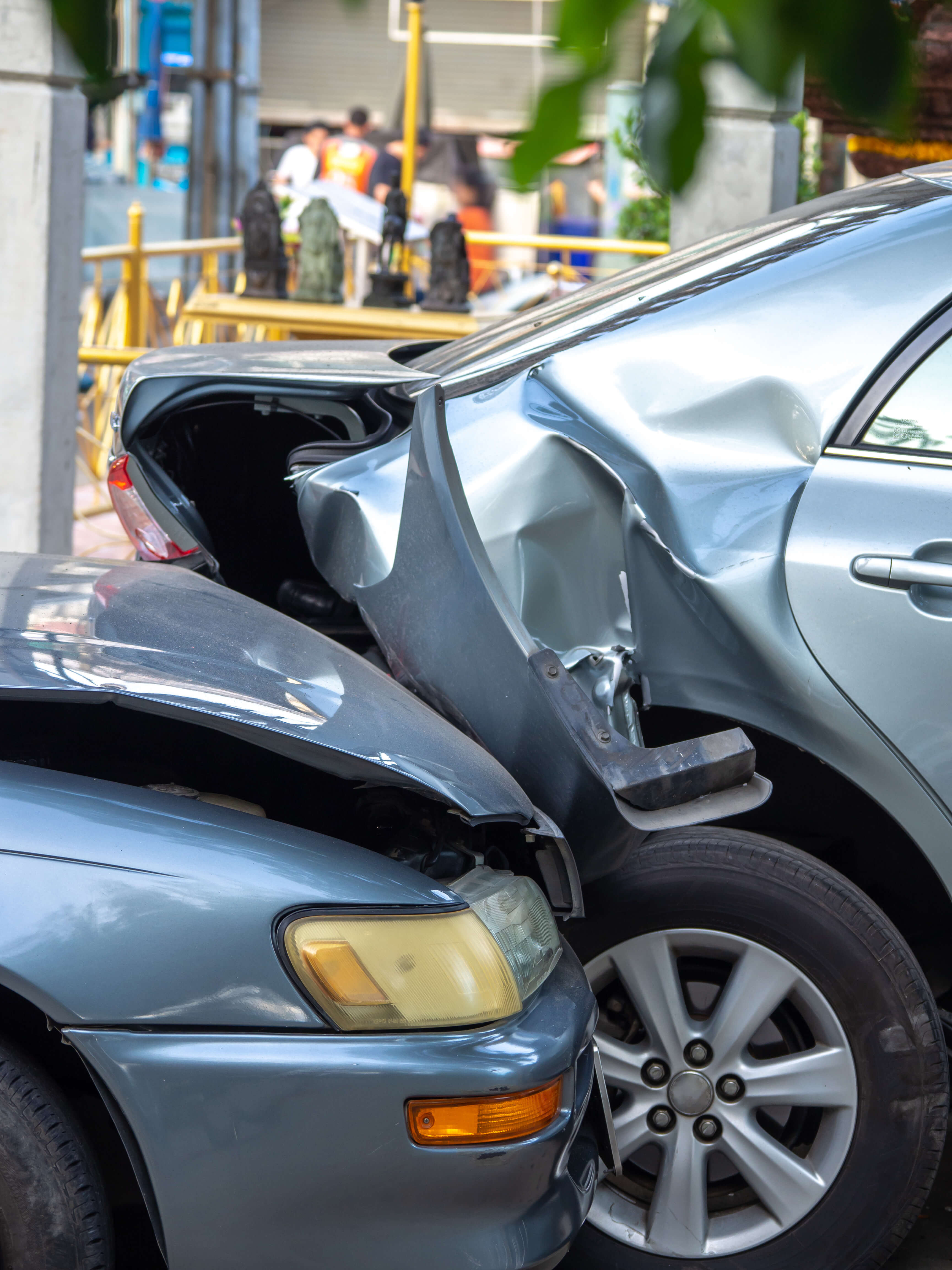 The Rick Hall Law Firm, LLC represents the victims of Lexington, South Carolina motor vehicle accidents and has more than 55 years of combined experience. Additionally, we help people struggling with severe and debilitating personal injuries claim compensation for their damages.
Your injuries caused by another's negligence are an unfair tragedy that you should not attempt to bear alone. Let our car accident lawyers serving Lexington, SC, help you stand up to insurance companies to claim compensation worthy of your personal injuries.
From rear-end collisions to T-bone accidents to accidents caused by drunk driving, we've handled various car accident claims. As a result, we have successfully recovered damages for our clients and families in need.
Call (803) 590-9900 for a free consultation, or contact our team online. Our car accident lawyers successfully recovered damages for past clients that include medical bills, lost wages, and more.
What To Do if You Are Involved in a Car Accident
The moments following a car accident are crucial to the success of your claim in Lexington, SC. Though filing a claim may not be top of mind right after your car accident, it's important to avoid making mistakes that may be used against you.
It's recommended that you don't talk about the accident with the other drivers involved and avoid discussing the accident with the insurance company in Lexington. If you are involved in a car accident you should:
Move away from traffic or danger if possible
Call 911 and request medical assistance
If able, collect the drivers contact information
Gather witness statements if possible
Give a police statement and collect the officers badge number
Seek professional medical assistance
Common Car Accidents We Handle in Lexington
Car accidents are one of the leading causes of injuries in the United States. Nearly 1.3 million people die in car crashes every year, with an average of 3,287 deaths per day, and an additional 20-50 million people are injured or disabled. Cars can also get involved in collisions with other types of vehicles, including trucks, buses, and motorcycles.
Our attorneys have experience with a variety of auto accidents and injury claims:
Head-on collisions: One of the most dangerous types of accidents, this occurs when the front ends of two cars collide, often resulting in serious head and brain injuries. These can occur when one car drifts onto the other side of the road and drives against traffic.
Motorcycle crashes: Motorcycle accidents are often caused by drivers who fail to yield to them or see them when changing lanes. Motorcyclists often experience catastrophic injuries from being struck by cars.
Drunk driver incidents: Impaired driving puts drivers and others on the road in danger. Being drunk can slow down driver response times and cloud their judgment, causing them to make poor decisions and behave recklessly on the road. They can also be fatigued and fall asleep at the wheel.
Tractor-trailer accidents: Truck accidents are some of the most devastating accidents, as the sheer size and weight of a tractor-trailer can cause massive damage to other vehicles and passengers.
Injuries range depending on the force involved, the size of the vehicles, and the nature of the car accident.
Common injuries include:
Whiplash
Cuts and abrasions
Broken bones, burns
Head and brain injuries
Spinal cord and neck injuries
Your injuries that were caused by another's negligence are an unfair tragedy that you should not attempt to bear alone. Let our attorneys help you stand up to insurance companies to claim compensation worthy of your injuries.
South Carolina Trucking Accidents
Trucking accidents in Lexington tend to be the most severe form of auto accidents. The size and mass of a loaded truck often result in devastating collisions with passenger vehicles that result in severe injuries and, commonly, death.
Trucking accidents are also further complicated by unique laws and policies that apply to the claims:
Interstate commerce laws
Multiple-party liability: driver, trucking, and insurance companies
Highway safety laws and regulations
An accident victim typically finds him- or herself up against in-house legal counsel for both the trucking and insurance companies that both have an interest in shifting liability to another party. Our law firm serving Lexington understands how to manage the legal complexities of these cases so that our clients can receive maximum compensation from all liable parties.
Call (803) 590-9900 for a free consultation with The Rick Hall Law Firm, LLC, or contact our team online.
Wrongful Death Claims After Car Accidents in South Carolina
Wrongful death is often the tragic consequence of all kinds of automobile accidents. Our law firm litigates wrongful death claims serving Lexington, SC, with a vigorous passion to see that our clients attain justice. We understand nothing can bring your loved one back and we strive at all times to be sensitive as we provide legal counsel.
Our goal is to help you obtain a settlement that covers the expenses that allow you and your family financial security:
Deceased's medical fees
Funeral costs
Lost wages and future earning potential
Family and individual grief counseling
Emotional suffering
Lost quality of life
Contact our law firm serving Lexington when you need strong legal guidance to help you through this difficult time. We can be there with supportive advice and skilled legal advocacy to combat the injustice you have suffered, whether you're at home or in the hospital.
Call Our Car Accident Attorneys Serving Lexington, SC, Today at

(803) 590-9900

to Get Started on Your Case. We Can Come to You at Home or in the Hospital and Are Available for Our Clients Day and Night.
He takes your case personally - Vivian G.

This man doesn't back down - Ashley L.

You will not be disappointed - Tonya R.

He goes above and beyond - Janet B.

Rick is second to none - Brian M.
$2,000,000 Wrongful Death

Wrongful death and survival action in which our client's husband was killed after being struck by a tractor that had just collided with a wide load.

$1,000,000 Defective Product

The plaintiff and her two children, causing severe burns which resulted in extensive burn treatment, including skin grafts.

$550,000 Severe Burn

The plaintiff was struck in the neck by a shell fired from a defective Sixteen Shot Super Stallion causing severe burn injuries to neck that required multiple surgeries.

$550,000 Neck Injury

The client suffered severe neck injury due to a rear-end collision.

$550,000 Negligently Performed Hip Operation

The client suffered as a result of a negligently performed hip operation.

$525,000 Tractor-Trailer Collision

The plaintiff suffered neck pain and injury. Plaintiff was hit by a tractor-trailer whose driver was talking on the cell phone and not paying attention.

$375,000 Loss of the Child's Eye.

Claim against a toy company after the defendant was hit in the eye with a "Ninja Star" plastic toy, resulting in the loss of the child's eye.

$277,704 Poor Workmanship, Arbitration Award

The homeowner was left to deal with serious construction defects due to the builder's poor workmanship.

Confidential Settlement Wrongful Death

Nursing home negligence case where the plaintiff's mother died of severe dehydration as she was not given water to drink and not cared for at all by the nursing home staff.

Confidential Settlement Wrongful Death

Wrongful death and survival action arising out of the tragic death of a teenager after taking a mind-altering, behavior-modifying, psychopharmacologic drug.